Clari5 Resource Center
Browse through our repository of best practices to learn how Clari5 can help your bank stay ahead of the fight against financial crime.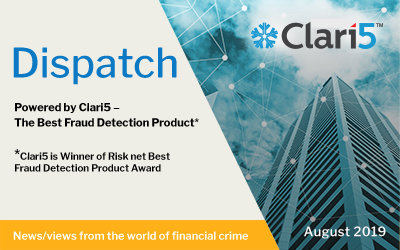 Attended by industry stalwarts and with the theme 'Security at Scale', DSCI's 11th Best Practices Meet featured building capacities in data security. CustomerXPs CEO Rivi Varghese spoke about how banks can combat payment frauds to mitigate transaction risk and augment the payment experience.