Clari5 Resource Center
Browse through our repository of best practices to learn how Clari5 can help your bank stay ahead of the fight against financial crime.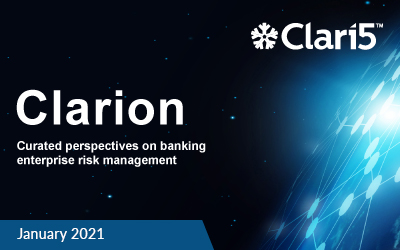 2020 was singularly one of the most demanding years in living memory – a severe test of capabilities, endurance and fortitude. But despite the overwhelming turbulence globally, we went above and beyond to do justice to the trust that our entire ecosystem – our employees, our partners, our customers – have in us. The 'new normal' pushed us – to do more, do differently, do faster – and in the process we ended up accomplishing much more. And this simply wouldn't have been possible if it weren't for 'You'. So a big Thank You for being a vital component in our journey this year. As we look forward to another action-packed year, from each one of us at Clari5, we wish you a wonderful and fantastic 2021 – a brand new year of new beginnings, new frontiers and new promise!