Clari5 Resource Center
Browse through our repository of best practices to learn how Clari5 can help your bank stay ahead of the fight against financial crime.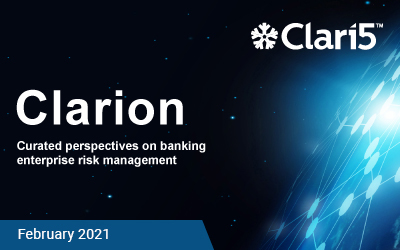 New York, 2 February. Global category leaders in real-time financial crime systems for banking, Clari5 (CustomerXPs), has been featured among the world's Top 50 service providers in the latest Center for Financial Professionals (CeFPro) Global Fintech Leaders 2021 Report. The report was unveiled at CeFPro's International Fintech Leaders Convention & Awards. Clari5 is recognized as one of the Top 50 Fintech Leaders for Enterprise Fraud Management and AML solutions, as well as for Customer Experience and Due Diligence.