Clari5 Resource Center
Browse through our repository of best practices to learn how Clari5 can help your bank stay ahead of the fight against financial crime.
Infographics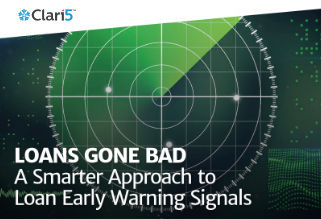 Banks must have consistent and reliable data available in real-time to recognize signs of stress at an early stage. An unconventional approach is to view loan monitoring through the lens of financial crime risk management.