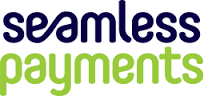 Dubai, 1-2 May 2017. Enterprise Financial Crime Management software product company CustomerXPs along with Finesse, their premier technology partner, will be showcasing their acclaimed product Clari5 at the Seamless Middle East 2017 expo scheduled to be held at the Dubai International Convention & Exhibition Centre on 1 and 2 May.
The expo is being held under the patronage of HH Deputy PM & Minister of Interior Lt. Gen. Sheikh Saif Bin Zayed Al Nahyan, and in partnership with Arab Federation for E-commerce, League of Arab States and Council of Arab Economic Unity.
Spanning over 22,500 sqm at the Dubai International Convention & Exhibition Centre, Seamless Middle East is expected to have over 400 exhibitors and over 10,000 attendees. The expo brings together the Middle East fintech ecosystem to debate and evaluate the future of money.
Across 2 days of keynotes, panels, case studies, interviews, demos, roundtables and workshops, attendees will experience the trends, disruptors and innovations that are revolutionising the Middle East fintech industry.
At Seamless Middle East, CustomerXPs will be demonstrating Clari5 – the real-time, cross-channel banking enterprise fraud management innovation declared Best Fraud Detection Product by Risk.net. Clari5 consolidates relevant intelligence from across all channels and business-critical systems of the bank to deliver real-time, contextual and actionable interventions at split-second speed.
CustomerXPs will be showcasing Clari5 at S62, Za'abeel Hall 6. The company will also be demonstrating how banks in the Middle East can combat fraud with a collaborative ecosystem and how a 'central nervous system' based anti-fraud shield can help Islamic Banking.
"We are definitely excited to be at Seamless once again. Banks in MENA are attracting attention from global fraudsters and hence there is a need for an 'anti-fraud' shield." said Rivi Varghese, CEO of CustomerXPs. "Leading banks in MENA have already begun adopting our 'central nervous system' based cross-channel approach for fighting financial crime via our acclaimed Clari5 suite."
Sunil Paul, Co-Founder & COO, Finesse added, "Our long-standing partnership with CustomerXPs for taking Clari5 to banks in MENA has proven to be a success. We expect to further consolidate Finesse's leadership in the region with our association. Together we expect to have an impactful presence at Seamless Middle East."